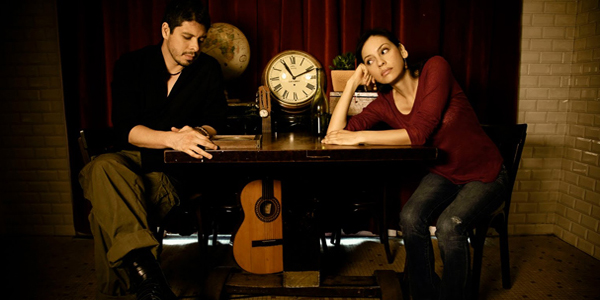 If you haven't already heard of these two 'Rodrigo y Gabriela' are a Mexican guitar duo who came to the forefront of the musical scene around the mid 2000's. They met in Mexican thrash metal band 'Tierra Acida' (Acid Earth) but the inhospitable and largely unexciting musical landscape in Mexico led them to emigrate together to Dublin, Ireland. They began to busk and play in small pubs and clubs as their style started to move away from metal, in recognising a burgeoning 'World Music' scene.
They came to public acclaim in 2005 with their debut self-titled album which helped to lay the foundations for their career. They toured all across the world as Europe became consumed by the rhythmic charm of this 'Nouveau Rock' in its most simple form. Two guitars, two amps.
They released their second album, '11:11' in 2009, again, to critical acclaim and only three weeks ago did they release their latest album, 'Area 52'. 'Area 52' is essentially an intermediary album where they have reworked past songs with a vast array of Cuban musicians to create new sounds and revitalise the songs themselves.
Buy it. The trumpet solos will make your eyes melt with joy!
Now available on iTunes/CD/Torrent & VINYL!